1.Product Introduction of the Viral Transport Medium Activated with throat swab
The sampling swab can not be put into the sample preservation solution before use; After sampling, it should be put into the preservation tube containing the sample preservation solution immediately, and the swab should be broken near the top (with the mark of breaking point), and then the tube cap should be screwed tightly, sealed in the plastic bag or other packaging container, then stored and submitted for test according to the specified temperature.
The freshly collected sample should be stored at temperature 2~8℃ and delivered to the laboratory within 48 hours. If used for virus nucleic acid test, they should be extracted and purified as soon as possible. If not delivered to the laboratory within 48 hours, they can be stored at temperature -70℃.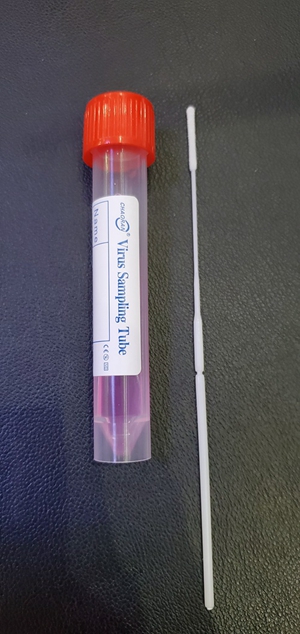 Hot Tags: Viral Transport Medium Activated with throat swab, Manufacturers, Suppliers, Customized, In Stock, Made In China, Discount, Low Price, Price List, Quality, Latest Selling